About this Event
Get yourself ready for the season with this fun duathlon series.  A great speed work out  for veterans and a perfect beginner level event for those considering entering the world of multi-sport.  Individuals or relay teams of two are welcome.
This series will be hosted in two different sites on opposite ends of New York State.
Hudson Valley ~ Kenneth Wilson State Park, Mt.Tremper, NY. This portion of the series will be held on the same course as the Hudson Valley Triathlon Summer Tri-Series. A two mile, gentle rolling course all within the park will start off the event. Then bike a challenging, hilly course that circle the park with 6 right hand turns, re-enter the park and run the same course as the first run loop.
2 mile run – 12 mile bike – 2 mile run.
IMPORTANT: Do NOT use the address for Kenneth L. Wilson State Park in a GPS, it takes you to the wrong location; instead, please follow these directions.  Also note that there is very limited cell service in this area.  
From Thruway Exit 19 at Kingston – take first right turn off traffic circle to Route 28, proceed approximately 21 miles west on Rte. 28 to Mt. Tremper, turn right on to Rte. 212, 1/2 mile to 4-way intersection. Turn right again on Wittenberg Road (County Rte. 40). The campsite is approximately 4 miles on the right side.
Alternate Route: Route 28, west turn right at Rte. 375, to Rte. 212, turn left off Rte. 212 at Bear's Cafe on to Rte. 45, turn right onto County Rte. 40. Campground is on the left side of road.
Hudson Valley Route Maps
Bike: https://www.strava.com/routes/12361612
Run: https://www.strava.com/routes/12361796
Event dates:
April 13 – Hudson Valley #1
April 20 – Southern Tier #1
May 5 – Hudson Valley #2 – Sunday
May 11 – Southern Tier #2
October 5 – Hudson Valley #3
October 12 – Southern Tier #3
Overall and age group awards will be presented immediately following each race. Series awards will be given in October for those competing in 3 or more races.
Event is USAT sanctioned.  All USAT rules and regulations apply.  There is no refund for this event.  Held rain or shine.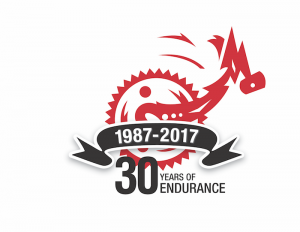 and other National sponsors that can be found on our Affiliates Page provide awesome goodie bag items for each athlete as well as discount codes and prizes.
Please support our local event sponsors that allow us to bring you quality events.
Paul Sutton Photography