About this Event
2017 was this clubs inaugural season. This fun, friendly atmosphere is a perfect place to "get your feet wet" if you are thinking about competing in a multi-sport event. You will make great friends and have a blast staying fit and active. A serious speed workout for veteran athletes. All ages and ability levels welcome!  Great event for relay teams of 2 or 3!
Race: Swim 400 yds., Bike 13 miles(hilly), Run 2 miles
2019 Dates: Wednesday evenings, June 5, July 10, August 7, September 4
Transition Area Opens: 4:00
Packet Pick-Up: 4:00-5:30 pm
Start Time: 5:45 pm SHARP!
Race course maps:
Bike: https://www.strava.com/routes/7528886
Run: https://www.strava.com/routes/8250338
**STTC membership is available.
Membership rates: Membership includes 4 Sprint Summer Tri-Series & series of Wednesday night clinics ($10ea. for non-STTC members) including: POSE Swim,  POSE Run, Transition Mastery and flat changing. Weekly group training sessions on the course.  Jan 1 – June 6 – $175.00
NON STTC members $50 per race 50×4=200.00
Race-Day Registration WELCOME!
USAT Sanctioned
Age-Group Awards (M/F): 5 year age groups from 19-Under to 85+
Race is immediately followed by a pot-luck picnic. Bring a dish to share. Beverages, silverware and paper products are provided.
Directions: One hour south of Buffalo and one hour north of Erie, PA. NYS Thruway,Exit 59, Dunkirk/Fredonia. Take NY Route 60 to Cassadaga, right at light on to Maple Ave. 1st right is Park Ave. Start/Finish Line. From I-86 take Exit 12, Jamestown. Follow Route 60 to Cassadaga. Left at light on to Maple Ave. 1st right is Park Ave.
Parking for event is across Maple Ave. on Mill St. – Cassadaga Fire Department.
Information: 914-466-9214 or coachmarkwilson@gmail.com
There is NO refund for this race!
Event sanctioning and insurance compliance require every participant of a USA Triathlon sanctioned event to be a member of USA Triathlon and to present a photo ID. NO PHOTO ID, NO RACE, NO EXCEPTIONS. This applies to those who purchased a One-day USAT License online or via US Mail, you must present a photo ID at packet pickup. This is a USAT regulation that we must enforce.
If you provided an annual USAT member license number during registration you must SHOW proof of current membership and a photo ID in order to participate. If proof of current membership is unavailable then a one-day license must be purchased for $15.
Please support our local sponsors that allow us to bring you quality events.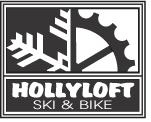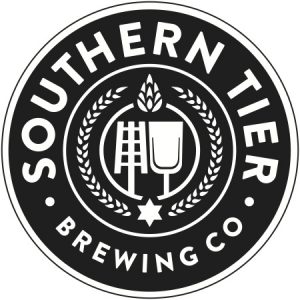 as well as our National Sponsors that can be found on our Affiliates Page that provide items for our athlete goodie bags as well as discount codes and awesome prizes.