About this Event
Join this group as we enter in to our 20th year of racing! This fun, friendly atmosphere is a perfect place to "get your feet wet" if you are thinking about competing in a multi-sport event. You will make great friends and have a blast staying fit and active. A serious speed workout for veteran athletes. All ages and ability levels welcome!
Race: Swim 400 yds., Bike 12 miles(hilly), Run 2 miles
2021 Dates: Wednesday evenings, June 16, July 14, August 11, September 8
Transition Area Opens: 4:00
Packet Pick-Up: 4:00-5:30 pm
Start Time: 5:45 pm SHARP!
Hudson Valley Triathlon Club race routes:
Bike: https://www.strava.com/routes/305020
Run: https://www.strava.com/routes/12361773
$70 per race – pre registration ($120 relay team)
Race-Day Registration WELCOME!  Cash or check only.  $75 Tri or AquaBike & $125 relay teams of 2 or 3.
If you are not a current NYS Empire Pass holder there will be $6 fee to enter the park per vehicle.
Join our Facebook Page for updates
USAT Sanctioned
Age-Group Awards (M/F): 5 year age groups from 19-Under to 85+
Race is immediately followed by a pot-luck picnic. Bring a dish to share. Beverages, silverware and paper products are provided.
IMPORTANT: Do NOT use the address for Kenneth L. Wilson State Park in a GPS, it takes you to the wrong location; instead, please follow these directions.  Also note that there is very limited cell service in this area.  
From Thruway Exit 19 at Kingston – take first right turn off traffic circle to Route 28, proceed approximately 21 miles west on Rte. 28 to Mt. Tremper, turn right on to Rte. 212, 1/2 mile to 4-way intersection. Turn right again on Wittenberg Road (County Rte. 40). The campsite is approximately 4 miles on the right side.
Alternate Route: Route 28, west turn right at Rte. 375, to Rte. 212, turn left off Rte. 212 at Bear's Cafe on to Rte. 45, turn right onto County Rte. 40. Campground is on the left side of road.
Information: 914-466-9214 or coachmarkwilson@gmail.com
There is NO refund for this race!
Event sanctioning and insurance compliance require every participant of a USA Triathlon sanctioned event to be a member of USA Triathlon and to present a photo ID. NO PHOTO ID, NO RACE, NO EXCEPTIONS. This applies to those who purchased a One-day USAT License online or via US Mail, you must present a photo ID at packet pickup. This is a USAT regulation that we must enforce.
If you provided an annual USAT member license number during registration you must SHOW proof of current membership and a photo ID in order to participate. If proof of current membership is unavailable then a one-day license must be purchased for $15.
Thank you to local Series Sponsors: Paul Sutton Photography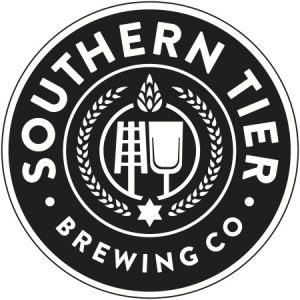 and to our National Sponsors that can be located on our Affiliates Page that provide awesome items for our goodie bags, discount codes and prizes.