Races and Events
A grassroots company, Wilson Endurance Sports strives to create fun, exciting race experiences for athletes of all ages and abilities.
Our events are designed to give athletes the opportunity to accomplish their individual fitness goals and our races have no cut-off times. This gives athletes at any level the opportunity to challenge themselves and compete in a non-threatening atmosphere.
Race Directors, Mark and Tonia Wilson take pride in their hands-on approach to communication. They maintain direct contact with each athlete from start to finish. The Wilsons are readily available for questions and all pre-race correspondence is answered the same day.
Each Wilson Endurance Sports event is held in a gorgeous part of New York State, and one in Connecticut, with scenic courses, lovely bodies of water, and our friendly sporting events are limited to 350 athletes at any venue.
A portion of the registration fees from all events, along with additional donations given by our generous participants, are given back to the communities that we race in.
An Athlete Guide with a full list of rules and regulations will be emailed to all registered participants prior to race day. There are no refunds on our events; however, with advance notice, we will always defer your race to the following year or transfer you to another event.
For online registration we use RunSignUp.  The link will be found on each individual event.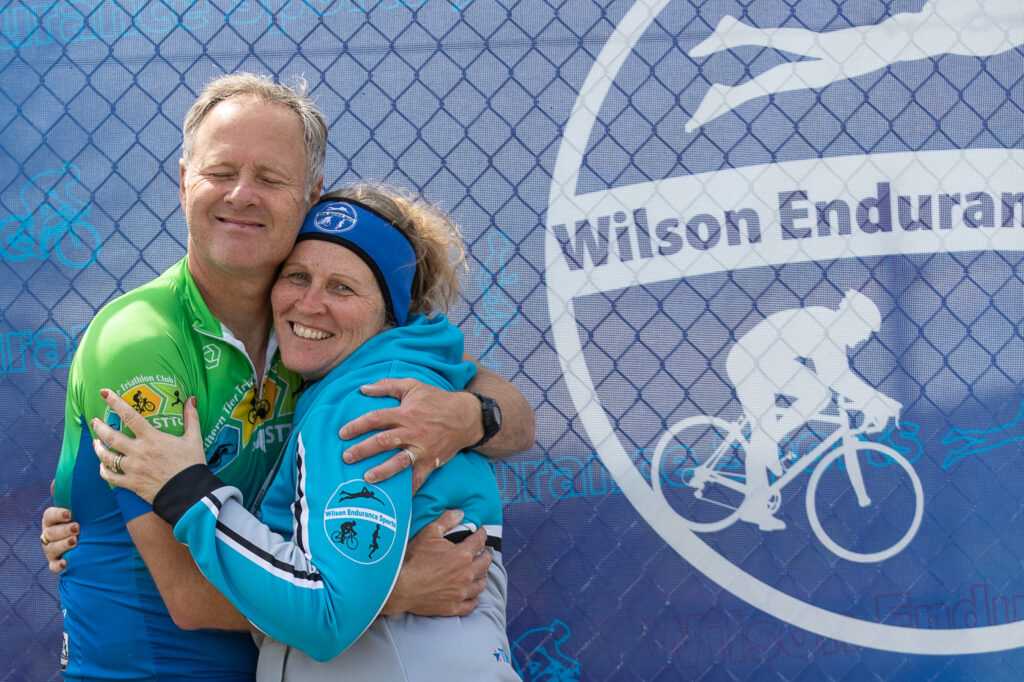 Looking for Race Results? Visit this page!
Interested in becoming a sponsor of Wilson Endurance Sports?  Learn more here: WES Sponsorship 2024
Train well.  Thank you for racing with us, Mark & Tonia Wilson.