About this Event
Welcome to the beautiful lakeside community of Cassadaga, NY.   Just off of I-90, one hour south of Buffalo, NY and 1 hour north of Erie, PA.  Join us for a triathlon we think you will find challenging and a whole lot of fun!  Great for individuals and relay teams of all levels.
Celebrating our 6th consecutive season in 2022.
Southern Tier Triathlon Club (STTC) Summer Tri Series
400m swim, 13 mile bike and 2 mile run.  
Paratriathletes are welcomed!   AquaBike option offered to individuals only, not relay teams.
Race just one of this four-race series or all four.  Points are earned at every race and the Champion down to place #5, male/female, are honored at the end of season banquet.
SWIM COURSE: 
A quick 400m swim out around the stationary pontoon boat and back to shore in the clear, clean waters of the Lower Lake of the Cassadaga Lakes.  In-water start. Wet suit legal.  You are welcome to use a personal swim buoy for comfort.  Kayak support.
BIKE COURSE: 
It's hilly, really fun and a great challenge for every level rider.
The 13 mile course is all right hand turns.
Out of transition right onto Park Ave and turn right onto Maple Ave.,
Right turn onto Frisbee Road,
Straight thru stop sign at Dale and Frisbee onto Glasgow,
Right turn at the T in road onto Fredonia-Stockton Rd.,
2 miles downhill take a right at 4-corners onto Webster Road,
Turn right onto Porter at the bottom of the short hill at the 4-way stop,
Right turn onto State Route 60. All the way up hill to traffic light in Cassadaga,
Right turn onto Maple Avenue and then one block right again onto Park Ave.
SAG vehicle on course.
RUN COURSE: 
The 2 mile run begins as you run out of transition.  Follow the cones along the fence and out of the gate, running next to the Finish Line.  You will run on the left side of the road to the end of Park Avenue and take a left turn onto Dale Drive, staying to your left. Running along the lake, the course is mostly flat with one little "bump", continue to the turn-around point and head back the same way to the finish line.
Stocked aid station in transition and at the turn-around point with Hammer Nutrition products and water.
The race can be entered as a relay team of 2 or 3 members; each completing 1-2 of the event legs.
PARKING:
FREE parking in several locations within a very short walk to the race site.  No parking on Park Avenue.
SCHEDULE OF EVENTS:
Wednesday – 2022; June 8, July 6, August 3 & September 7
– 3:00pm – 5:30pm –  Check-in & transition open
– 5:30pm –  Pre-race meeting mandatory at the water front
– 5:45pm –  Race start
There will be NO race day registration.  This is a USAT sanctioned event and all participants must be a current member or purchase one-day event coverage at registration.  $15 for adults, $10 for 17-Under.
DIVISIONS & AWARDS:
Triathlon – Top 3 Overall Male and Female; M/F 5 year age groups 19&U – 80+
Paratriathletes – Top 3 Overall Male and Female
AquaBike – Top 3 Overall Male and Female
Relay Teams – Top 3 Overall
*Individualized certificates will be emailed to each winner in each category above.
POST RACE:
Race Give-A-Way
Beer Zone supplied by Southern Tier Brewing Company (must be 21 years of age)
Pot luck picnic will be provided with all meat and paper products by Wilson Endurance Sports.  Bring a dish to pass and enjoy the best part of the evening.  Family members are always welcome to join in.
RULES:
USAT sanctioned event.  All USAT rules and regulations apply. Race is held Rain or Shine.
Only registered participants allowed on the course.  No dogs!
There is NO refund for this event. However, with ADVANCE notice, you may defer to another Wilson Endurance Sports event or next years race. You must speak with Tonia Wilson directly via email at tonia@coachmarkwilson.com or 716-353-1288.
Any questions on the course or race please contact Race Director, Mark H. Wilson, via email CoachMarkWilson@gmail.com or 914-466-9214.
Join our Facebook page for weekly training on the courses updates and directions.  No fee to participate.  Monday we swim.  Wednesday surrounding race day we swim, bike, run.  Your own pace.  However much you feel like doing.
Volunteers are always needed and appreciated!
Spectators are welcomed and encouraged to participate.
Find us on Facebook or call 914-466-9214
COURSE MAPS:
Bike: https://www.strava.com/routes/7528886
Run: https://www.strava.com/routes/8250338
A big Thank You to our event sponsors: Southern Tier Security, Hammer Nutrition, Southern Tier Brewing Company, Tom's Pro Bike,  A. Carapella Masonry, Mike Frame Images & Computer Consulting, St. Luke's Episcopal Church, Terry Hokaj – Thrivent, Doctor Hoy's, SBR Sports, INC., Ehrheart Collision, Cassadaga Country Club, Fredrickson Builder's Supply, Cassadaga Shur Fine & Lily Dale Assembly 
Wilson Endurance Sports strives to bring you a fun, challenging event in beautiful settings all around New York State and one in Connecticut.  We host a full calendar that can be viewed on the Races & Events page of our website at www.CoachMarkWilson.com   Athlete centered, grass-roots racing is what we are all about.
Directions: One hour south of Buffalo and one hour north of Erie, PA. NYS Thruway,Exit 59, Dunkirk/Fredonia. Take NY Route 60 to Cassadaga, right at light on to Maple Ave. 1st right is Park Ave. Start/Finish Line. From I-86 take Exit 12, Jamestown. Follow Route 60 to Cassadaga. Left at light on to Maple Ave. 1st right is Park Ave.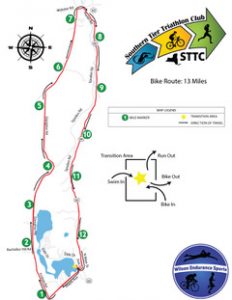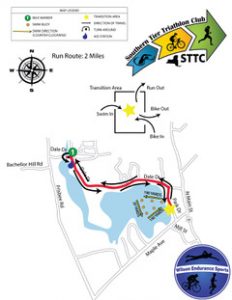 Please support our local sponsors that allow us to bring you quality events.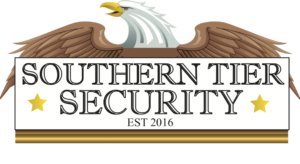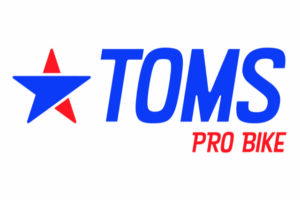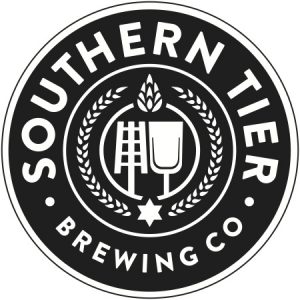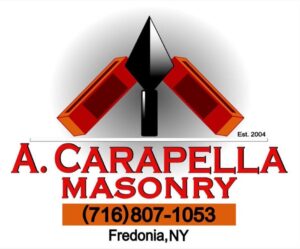 Ehrheart Collision
Cassadaga Shur Fine
Cassadaga Country Club
Fredrickson Builder's Supply
Lily Dale Assembly
And thank you to all of our National Sponsors that can be found on our Affiliates Page for providing goodie bag items, discount codes and prizes for all of our 22 events across NY State & CT.