About this Event
Ticonderoga Triathlon Festival
Formerly the Hague Endurance Festival, we would like to introduce the Ticonderoga Triathlon Festival. Only 5 miles north to Black Point Beach in Ticonderoga, NY.  This course is athlete friendly, safe and beautiful.  The same race layout with a few additions we think you will love.
Wilson Endurance Sports focuses on grassroots, athlete centered racing and produces 27 events across NY State.  Visit the website at www.CoachMarkWilson.com for a complete listing of events.
Schedule of Events;
Friday – 12p – 8pm – Packet Pick Up at race site
6pm-8pm – Volunteer Party, Live Band, Fire Pit – all invited to attend!
Saturday – 7:30am – Sprint Triathlon & AquaBike
                  9:00am – Olympic Triathlon & AquaBike
                  2:30pm – Kids Triathlon 
Sunday –   9:00am – Duathlon 
Sprint & Olympic
Start with a 750m swim in the crystal clear waters of Lake George. Then take a moderate hilly 12 mile bike ride followed by a 5K run on the scenery rich courses hugging the shore lines of the lake.  The Olympic participants will complete 2 loops of each course. 
Participants in the Aqua Bike competition will complete the event after the bike. Finish times are recorded as participants cross the timing mat as they enter transition.  Finishers can make their way to the Finish Line for their race medals.  There are no relay team entries for the AquaBike.
Swim Course: The swim is a 750m course in the clean, clear waters of Lake George. Swim waves start three minutes apart with a beach start. The swim is a counter-clockwise triangular course.  The Olympic triathletes will exit the water and return to do the same loop.
Bike Course: Bike a beautiful loop with one short bump but mostly flat"ish" course measuring 12 miles. Left out of transition onto Black Point Road, bear right on to The Portage, left onto Alexandria Avenue, turnaround point on Alexandria at Kennedy Drive staying on Alexandria,  right onto Baldwin Road, right onto Pine Spring Park Road with a loop at the end staying to your right and back to Baldwin Road with a right hand turn, course turnaround with a left onto Delano Point Road and back onto Baldwin Road, right hand turn onto Alexandria Avenue, right onto Black Point Road, right into Transition at the park or a turnaround loop on Black Point Road to complete lap 2 for the Olympic race. 
Run Course: The 5K run course takes place completely in a quiet neighborhood. From Transition, turn right onto Black Point Way down to the turnaround and back, a left hand turn back into the park, follow the signs along the beach area and out to Tiroga Beach Road with a left hand turn up the hill staying right at the Y, complete the loop and head back to the park.  Finish Line will be next to the beach area.  Olympic athletes will follow the signs to complete loop 2 of the course. 
The Sprint & Olympic Triathlon can be entered as a relay team of 2 or 3 members; each completing 1-2 of the event legs. Team members exchange the timing chip inside the transition area.
Kids Triathlon:
11 & Under will complete a 100m swim, 3 mile bike, 1 mile run 
Ages 12 -17  will complete two loops of the swim (200m) and bike course (6 miles) followed by a 1 mile run.
 Age group awards and wave starts as follows: 10 & 11, 8 & 9, 6 & 7, 5 & UNDER beginning at 2:30pm followed by 16 & 17yr old, 14 & 15, 12 & 13.
Duathlon:
Sunday at 9am Duathletes begin near transition area for a 2 mile run (same course as the Sprint Tri on Saturday with a shorter distance down Black Point Way), followed by the 12 mile bike (same course as the Triathlon on Saturday) ending with another 2 mile run on the same course, finishing on the beach at the Finish Line. 
The Duathlon can be entered as a relay team of 2 members; each completing one of the event legs. Team members exchange the timing chip inside the transition area.
**For the over-achievers among you that like to push themselves and have fun too, check out the new categories below.  Bigger bling and bigger bragging rights.
*Double Ti – Race the Sprint AND the Olympic Tri (all athletes must finish the Sprint that begins at 7:30am and be back to the start line for the 9:00am Olympic Tri)
*Combo Sprint Tri/Duathlon – Race the Sprint on Saturday and the Duathlon on Sunday.
*Combo Olympic Tri/Duathlon – Race the Olympic Tri on Saturday and the Duathlon on Sunday.
*Triple Ti – Seriously – ok, you asked for it….Race all three; Sprint Tri, Olympic Tri and Duathlon!
**Relay teams cannot compete in the Double, Triple or Combo events or the Kids Triathlon.
DIVISIONS:
Top 3 Overall Male and Female
Male Age Group – 16-19, and 5-year age groups from 20-80+
Female Age Group – 16-19, and 5-year age groups from 20-80+
AquaBike (Top 3 Overall Male and Female)
Relay Teams (Top 3)
AWARDS:
Awards to the Top 3 in each Division
Awards to Top 3 Teams (each member of the team will receive an award)
Double Ti, Combo, and Triple Ti – Top 3 Overall Male & Female
POST RACE:
Finisher medals & Race T-shirts
Beer supplied by Southern Tier Brewing Company (must be 21 years of age)
Food provided by Wind Chill Factory, Live Music, Fire Pit
COURSE SUPPORT:
Water & Hammer Nutrition at start/finish, transition and three locations on the 10K run course. No fluids offered on bike course.
Port-a-johns at race start/finish
On-course bike support.
No rollerblades, skateboards, or motorized vehicles. No dogs. No unregistered participants. No transferring of bib #'s to other people.  Headphones discouraged.
RULES:
All races are USAT sanctioned and all rules and regulations apply, and there will be no refunds for this event or bib transfers.  Race is held Rain or Shine.  NOTE, bar ends must be plugged (plugs are readily available at bike shops). Any bike without bar ends plugged will not be allowed to race. It is the participant's responsibility to know the rules for an event sanctioned by USA Triathlon. 
If not a current USAT member you will be required to purchase one day event coverage during registration or on race day.  $15 for Adults, $10 for Children.  Cash or check only on race day.
Race day registration is always available for $10 more than last published fee with cash or check only.
There is NO refund for this event. However, with ADVANCE notice, you may defer to another Wilson Endurance Sports event or next years race.  You must speak with Tonia Wilson directly via email at tonia@coachmarkwilson.com or 716-353-1288.
Any questions on the course or race please contact Race Director, Mark H. Wilson, via email CoachMarkWilson@gmail.com or 914-466-9214.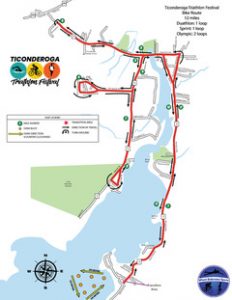 Bike (Sprint): https://www.strava.com/routes/15712518
Bike (Olympic): https://www.strava.com/routes/15786506
Bike (Kids): https://www.strava.com/routes/15728161
Bike (Duathlon): https://www.strava.com/routes/15712518
Run (Kids): https://www.strava.com/routes/15728171
Run (Duathlon): https://www.strava.com/routes/15713811
Run (Sprint): https://www.strava.com/routes/15712579
Run (Olympic): https://www.strava.com/routes/15786571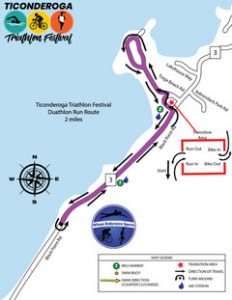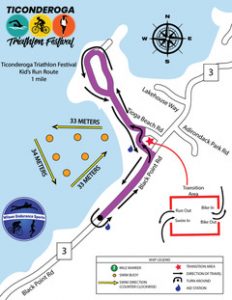 Please thank and support our sponsors: